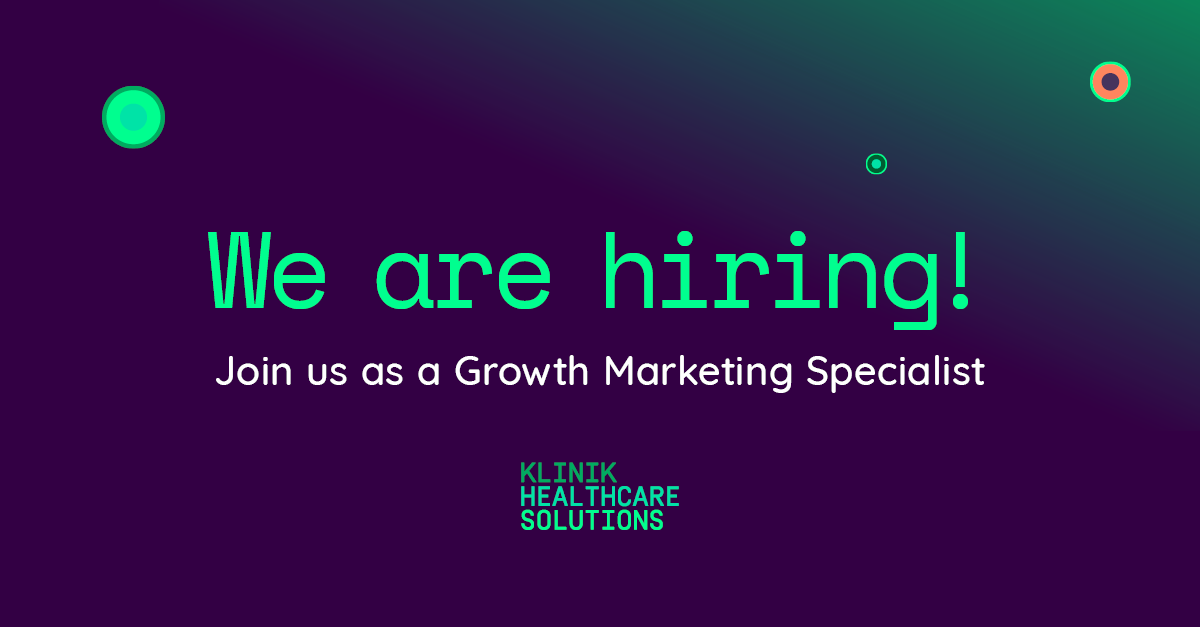 About Klinik
Klinik Healthcare Solutions is a health technology company that is backed up by high-class medical expertise. With the mission to revolutionise the way how healthcare is accessed, delivered and managed we offer clinically designed AI triage solutions that enable faster and more accurate patient care & flow.
We are now looking for a Growth Marketing Specialist to join our UK team!
Are you a growth marketing expert with the drive to harness Klinik's potential for expansion? Are you eager to both plan and execute growth marketing actions in a dynamic health tech company? We have a product-market fit, good growth and great international references. We just need you!
What You'll Do
You will think strategically and creatively about how organic SEO, paid social, and other channels can best help us to reach potential customers. You have a deep understanding of how these channels can best be optimized to reach our desired audience. You will drive our marketing actions with the goal of fostering inbound leads to support our sales.
Tasks and Responsibilities 💻
Develop and implement lead generation and advertising campaigns for the different buying phases across online channels
Bringing traditional and creative ideas how to grow KPIs and A/B testing those ideas
Content production and optimisation of copy and other campaign assets such as landing pages
Steering traffic across the website and creating campaigns and workflows that take visitors from contact acquisition to customer
Create, manage and optimize Social Media Ads and Google Ads
Optimizing channels in order to improve the performance
Manage and improve SEO
Measuring, analysing data and reporting
Managing the relevant content calendar and content creation
Create and optimize Email Marketing campaigns (Hubspot)
Manage and improve CRM practices (Hubspot)
Who we are looking for 😎
Experience in marketing or background in marketing
Experience with Google Ads
Knowledge and expertise with social media ads & platforms, especially LinkedIn Campaign Manager and Facebook Ads Manager
Knowledge and expertise with SEO
Being data-driven: clear understanding of data, analytics and metrics
Growth mindset: never satisfied with status-quo, always strive to improve and learn
An ability to convey compelling messages and content
Excellent written and verbal communication skills in English
Knowledge about Hubspot is a big plus
Ability to create content in graphic or video is a plus
A background in a healthcare field or a SaaS company is considered as an advantage
Benefits and what's in it for you 🚀
Be part of a UK team and challenging opportunity with one of the fastest growing startups in Finland
Lots of responsibility and room for growth
Dream setup: laptop + smartphone of your choice
Flexible & remote working hours
Extensive learning opportunities
Dynamic and international work environment
Generous annual leave + bank holidays
Contributory pension scheme
Apply now!
Please submit your CV and cover letter via email info@klinikhealthcaresolutions.com . Apply soon as possible or 30 April 2021 at the latest.