We serve a wide range of healthcare professionals and health service providers, offering digital end to end patient flow management solutions, supporting efficient collaboration and the ability to create triaging hubs in your primary care network. Our solutions have been implemented within GP practices, public and private hospitals and emergency rooms.
See the new product features 2021 >
Klinik's Total Triage System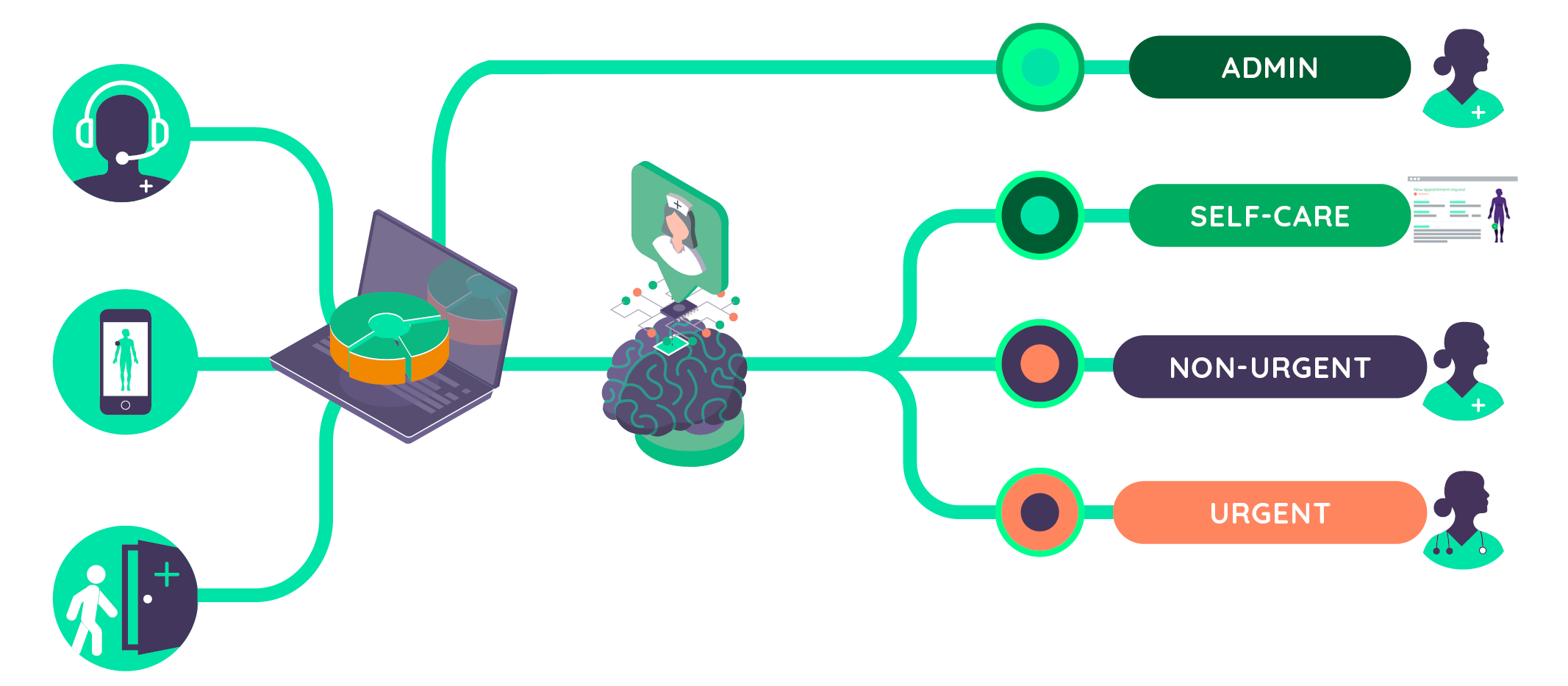 Intuitive total triage platform can handle clinical and non-clinical enquiries coming through online, through telephone triage and walk-ins.
Klinik's AI triage and patient flow management solution can manage all incoming demand through the same platform. Its intuitive patient interface can handle enquiries coming through online, while a telephone module provides the possibility to capture 100% of inbound enquiries (online & telephone) in the same system.
Klinik's Total Triage System can be configured for seamless deployment into primary care, A&E and urgent treatment centres.

Klinik Access
AI triage and patient flow management solution
Klinik Access' user friendly AI clinical assessment and patient flow management technology capture's high-quality clinical data. Its unique algorithm interprets the patient's symptoms, which it translates into a set of differential diagnoses and estimates the urgency of the care needed. Through custom workflows, the patient is automatically directed to the right point of care.
Klinik Access can be integrated into primary care, A&E, urgent treatment centres and dental care.

Klinik Connect
Call centre triage solution
Klinik Connect is an online triage solution to support the call centres when triaging patients on the phone. All inbound calls handled through the same channel and useful data gathering on patient flow management.
Klinik Connect can be integrated into primary care, A&E, urgent treatment centre and call centres.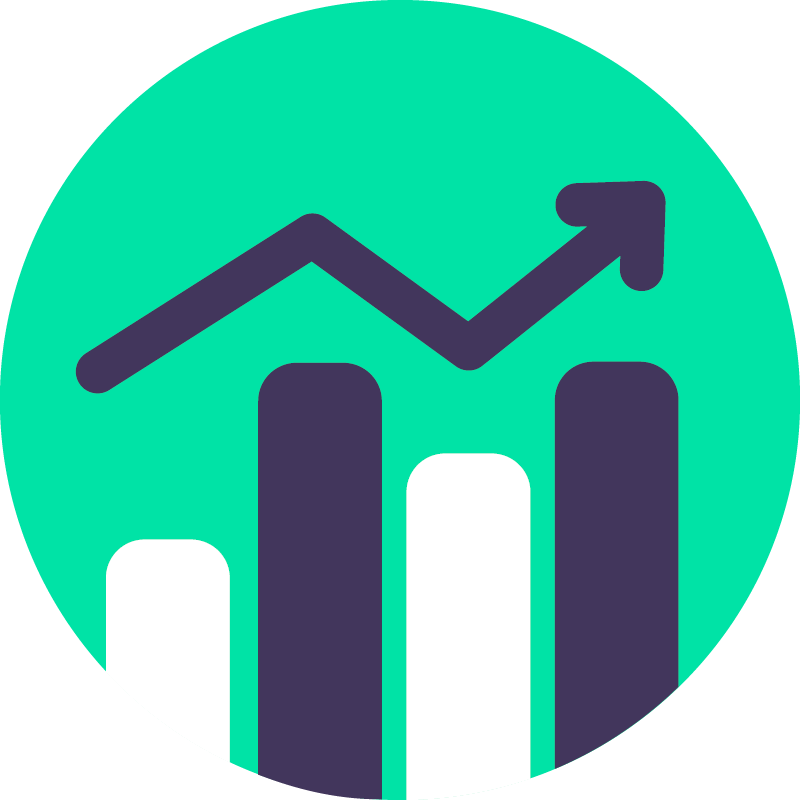 Klinik's Business Intelligence system
Our BI system provides key insights into the status of the practice daily important figures
Klinik's Dashboards enable you to view consultations in real time and far into history. In the Medical section you will find, for the selected period, information on the amount of diagnoses per diagnosis type and the totals per condition for which the requests were made.
New Product features Q1 2021
In 2021 Klinik will implement new product features to its core product.
Based on the periodical review meetings with its customers Klinik has prioritised the development of several new features. By summer 2021 we intend to launch the integration of the NHS login, an automated integration with EMIS & SystmOne, the possibility for patients to upload pictures and we will include video consultation. In addition we will launch an upgrade of our selfcare module, which will provide feedback directly to the patient that their symptoms are suitable for selfcare and will direct the patient to the most appropriate resource in your area.