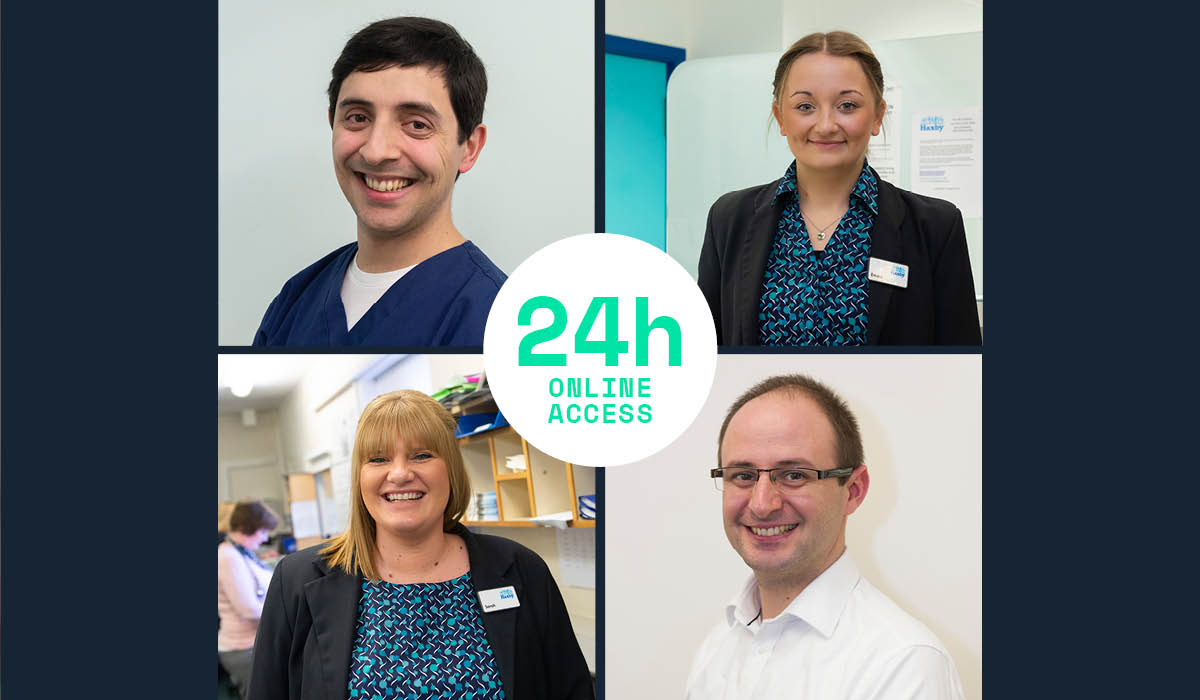 Up to 60,000 patients across Hull and York will now be able to enjoy better access to their GP, thanks to new cutting-edge online triage technology from Finnish-based Klinik Healthcare Solutions. Haxby Group, which manages 11 GP surgeries, has become the first in the UK to switch over to the Klinik Access online system.
Patients are increasingly finding it more difficult to get hold of their GP. Haxby Group has addressed this trend by offering patients a simple online assessment to help streamline patient flow. Using an innovative medical artificial algorithm, the Klinik Access solution combines an AI-infused symptom checking and urgency assessment to prioritise patient care.
"Many requests are simply too nuanced for the administrative teams to manage over the phone," explains Dr Thomas Patel-Campbell, Haxby Group GP Partner and Chief Clinical Information Officer (CCIO).
"For instance, paramedic and physio background members of the team are qualified to select who needs to see them, but a non-clinical receptionist can't do that," Dr Patel-Campbell says.
The Klinik Access system sends these requests directly to Haxby Group's urgent care team so they can decide the urgency of the case and how it should be treated.
Impressive patient uptake
The system was introduced firstly for patients at two of its York surgeries and patient uptake of the service has been impressive. Results show the weekly average of online enquiries had risen from 0.1% at the start, to 24% in under two months of the new system going live. 87% of patients rated the new online triage system as good or excellent.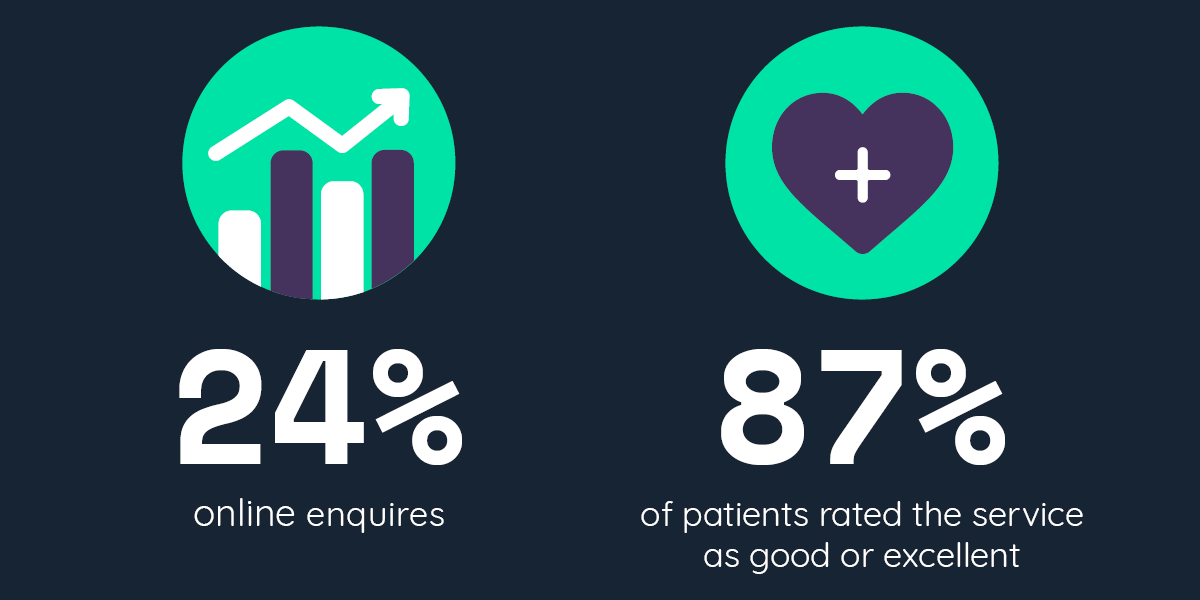 Haxby Group Reception Manager Kelly Butterfield says the new system has helped her team improve communication with patients.
"In many instances, patients felt we were a barrier to their GP. Now, we can explain this new solution will put their care needs first, rather than simply working on a first come first served basis," says Butterfield.
The new Klinik online system removes these frustrations by allowing doctors to review their patients' enquiries and call them back that same day with a plan of care, arranging a face to face review for those patients who need it.
Available 24/7, the online service has resulted in patients feeling that they have gained contact with their own GP and are no longer taking up valuable appointments needed for others.
Doctor-patient relationships are improving and speeding up consultation times. More in-depth pre-appointment information inputted into the Klinik system has resulted in medical teams being increasingly knowledgeable upon consultation, allowing patients time to make their concerns and expectations clear.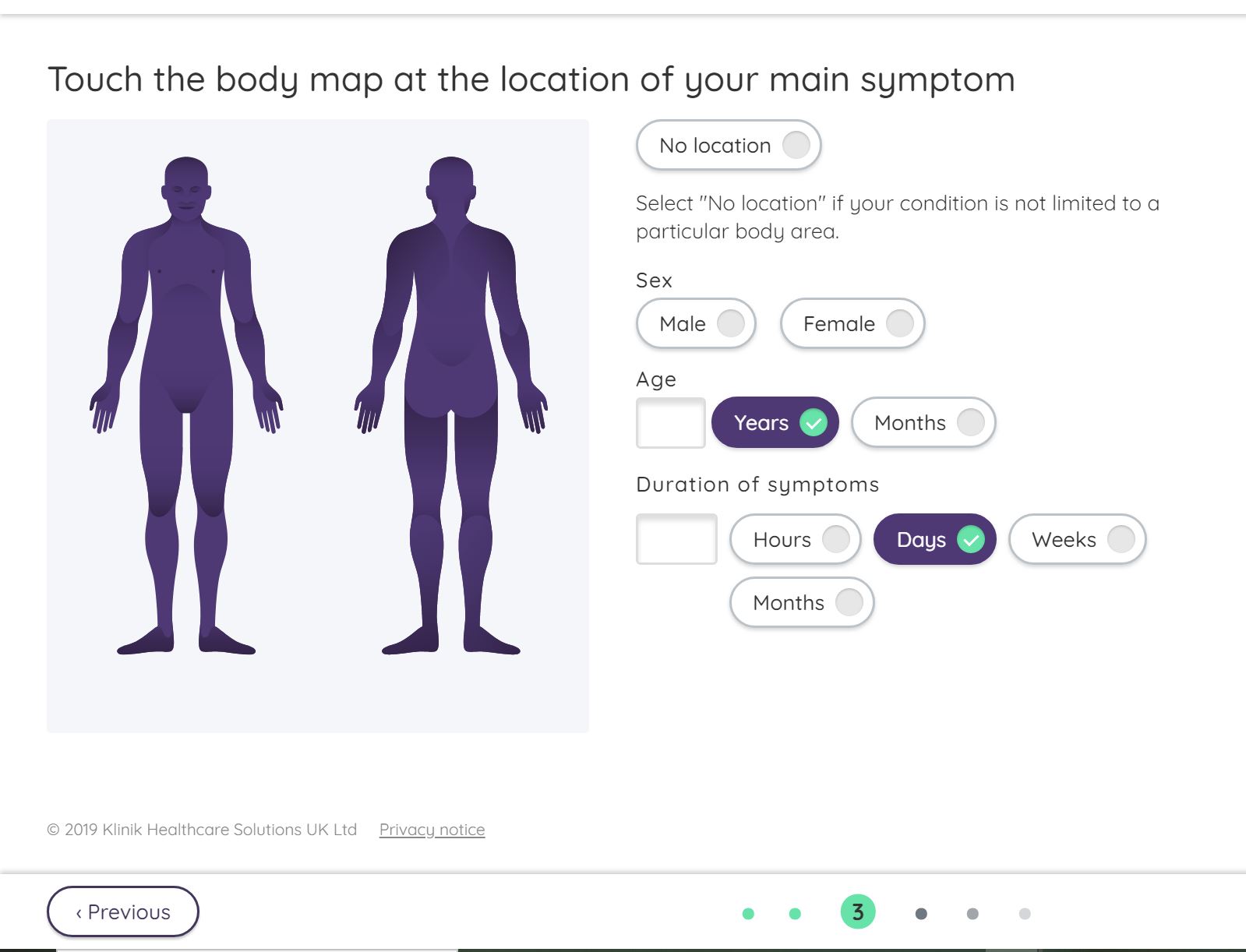 The simple user-led service guides patients through selecting the nature of their query.
Klinik's focus is to support GPs
"Haxby Group, like many GP providers, faced the challenge of delivering a better patient experience and improve efficiencies" says Ben Wood, Director of Operations and Sales for Klinik Healthcare Solutions UK.
Klinik is successfully used widely by over 400 healthcare centres spanning 1.5 million userbase across in Finland.
"It's great to see our technology and service levels transferring safely and effectively from a Finnish healthcare environment to an NHS primary care setting. Haxby Group is leading the revolution as the NHS moves towards a digital-first primary care service." explains Wood.
"Klinik genuinely understood what does and doesn't work when it comes to a working patient triage environment." Dr Patel-Campbell, Haxby
The NHS has a lot of pressure on it to reduce costs and burdens on resources. Klinik's focus is to support GPs and the NHS in relieving some of this pressure through digital technologies.
"We believe that tools like optimal triage systems that improve patient management and accurate data accumulation for future planning, are paramount to primary care services" adds Ben Wood.
Dr Patel-Campbell concludes: "Unlike other, more established companies, Klinik genuinely understood what does and doesn't work when it comes to a working patient triage environment. Their capability to make the package bespoke was also a huge pull, that's not something you often find in primary care."
Further roll-outs of the Klinik Access solution are expected in Lancashire, Hull and the South East.
---
Klinik Access is an online consultation & patient flow management software that directs patients to the optimal resource in primary care. The system's unique algorithm interprets the person's symptoms to make a provisional assessment, and estimates the urgency of the care needed. Based on this, the person is automatically referred to the right place for care to begin.