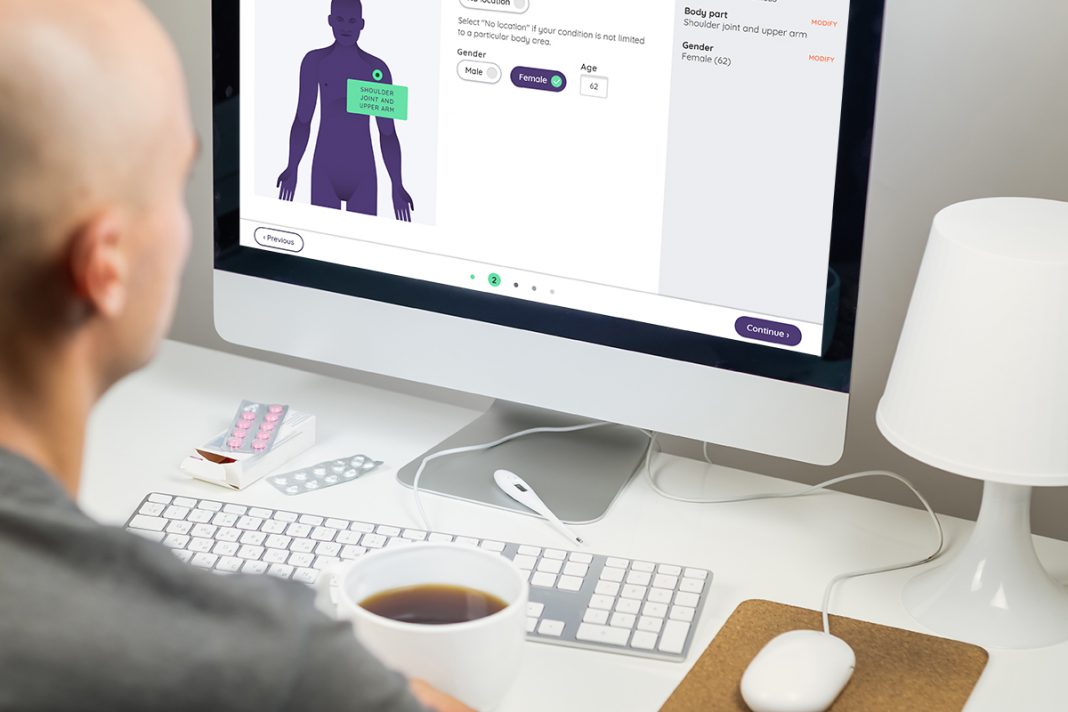 We take a look at some GP practices that are embracing new approaches to online triage as part of their journey towards offering a digital-first primary care service.
Arguably one of the most significant elements of the NHS' Long Term Plan, launched in early 2019, was the promise to deliver a digital-first primary care service by 2023-24. At the time, patient demand for GP services was showing no signs of slowing. With the right investment and guidance, the NHS saw technology as the enabler for relieving pressures on GP practices all the while improving patient experiences of care.
It sparked somewhat of a digital revolution in primary care. Accelerators were established in each NHS region to share lessons on digital transformation, whilst the launch of the new GP IT Futures framework, a new environment for procuring clinical IT systems for GPs, set out 'to ensure that patients and the NHS can safely and securely access and share primary care data in real-time', a historical challenge for the sector.
The coronavirus pandemic has accelerated the digital revolution at a speed that was previously unimaginable to most. Many practices have shifted online to reduce face-to-face consultations to avoid the spread of infections. New systems like video consultations and online triage have so far proved popular with users.
Taking online triage to the next level
Before the advent of the pandemic, GP practices across York, Hull and Lancashire were already taking online triage to the next level, using cutting-edge AI technology.
They are streamlining patient flow by using an online triage tool called Klinik Access, that combines AI-infused symptom checking and urgency assessment with clinical appointment reservations.
In late 2019, Haxby Group, which manages 11 GP surgeries, became the first in the UK to switch over to the Klinik Access online system. Patients can now use a simple online assessment tool to help streamline patient flow and receive the most appropriate care.
"Klinik makes it more obvious which patients need an appointment so we can prioritise care needs" says Dr Thomas Patel-Campbell, Haxby Group GP Partner and Chief Clinical Information Officer (CCIO).
"As GPs, we are now less worried about the length of appointments as we now know that we are seeing the patient we need to see. Using the Klinik online service means we can now get the correct patient to the correct point of care in the most efficient way"
Improving access to GP services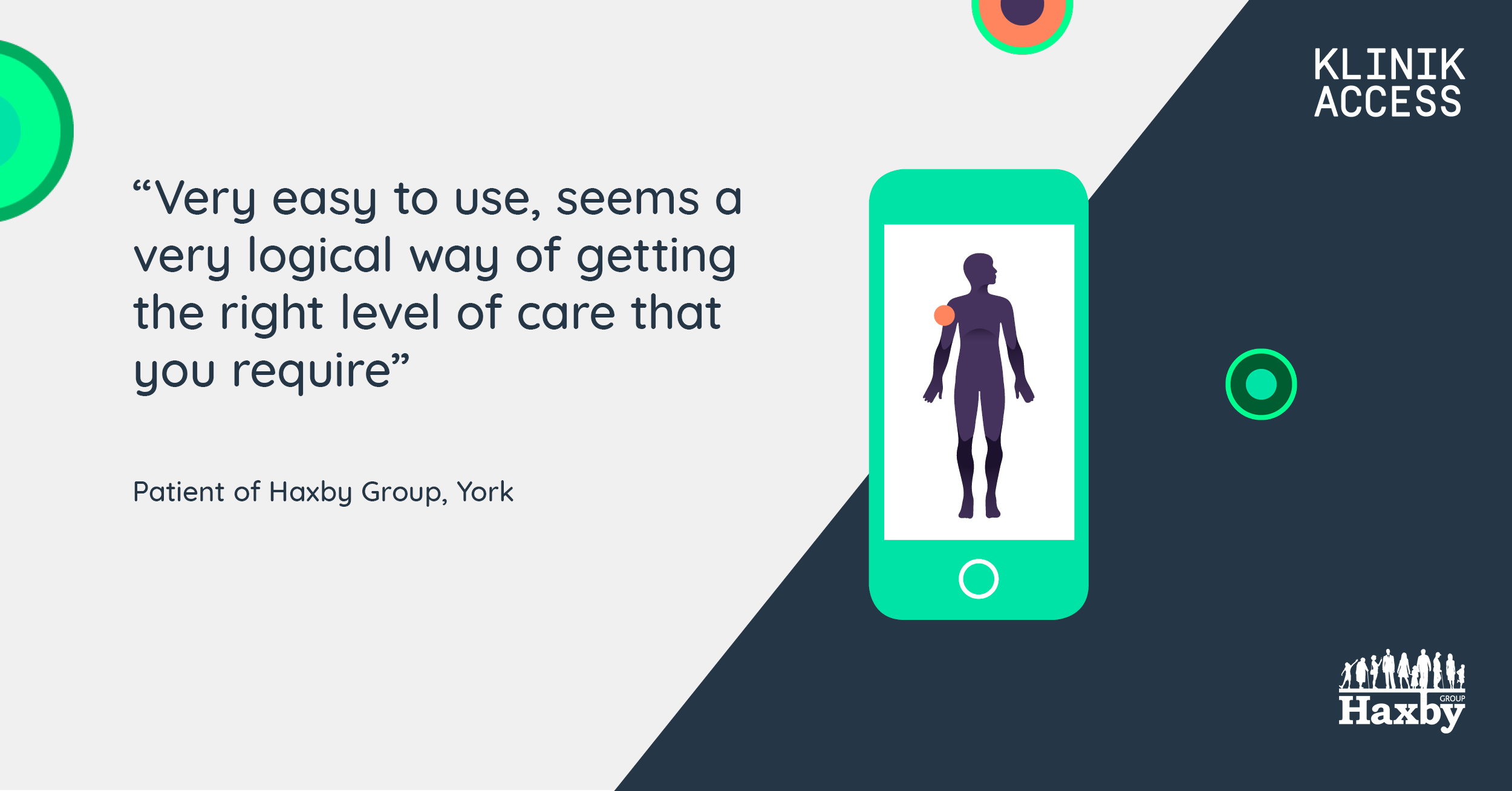 For a long time patients in England have been increasingly finding it more difficult to get hold of their GP. The Haxby Group bucked this trend with Klinik.
The Klinik Access system has resulted in patients feeling that they have gained contact with their own GP and are no longer taking up valuable appointments needed for others.
Nine out of 10 patients shared this positive sentiment, rating the system as good or excellent. One respondent said: "very easy to use, seems a very logical way of getting the right level of care you require".
Travel approximately 100 miles west and you'll arrive at The Mount View Practice in Fleetwood, the second surgery in the UK to offer the innovative service from Klinik.
Available on the practice's website, the Klinik Access system gives people same-day access to their GP at any time of the day or night, in some cases preventing the need to go into the practice at all.
Dr Matthew Bramley, one of the GP partners at The Mount View Practice points out that the online service will make it easier and faster to access treatment with patients only having "to tell us what their problem is once and be treated or advised in the most appropriate way".
"Traditionally patients are required to explain their problem several times to different professionals, starting with the initial phone call. Klinik Access really does streamline the process and should lead to a much quicker response."
Interest in AI triage technology rising across UK
With these early successes, Klinik's AI clinical decision support tool is gaining wider interest across primary care. In fact, two practices in Hampshire and Sussex are already geared up to take on Klinik's solutions, suggesting that the company is well-placed to meet current UK healthcare challenges.
"The online system developed by us is an excellent example of how digitalisation can help provide practice patients with better healthcare services, give professionals more time for encountering people and create significant cost savings" says Dr Petteri Hirvonen, CEO at Klinik Healthcare.
The digital primary care revolution continues at pace and the message from Klinik's growing customer base is clear: AI-based optimal triage systems are paramount for the future of GP services.
---
Klinik Access is an online consultation & patient flow management software that directs patients to the optimal resource in primary care. The system's unique algorithm interprets the person's symptoms to make a provisional assessment, and estimates the urgency of the care needed. Based on this, the person is automatically referred to the right place for care to begin.