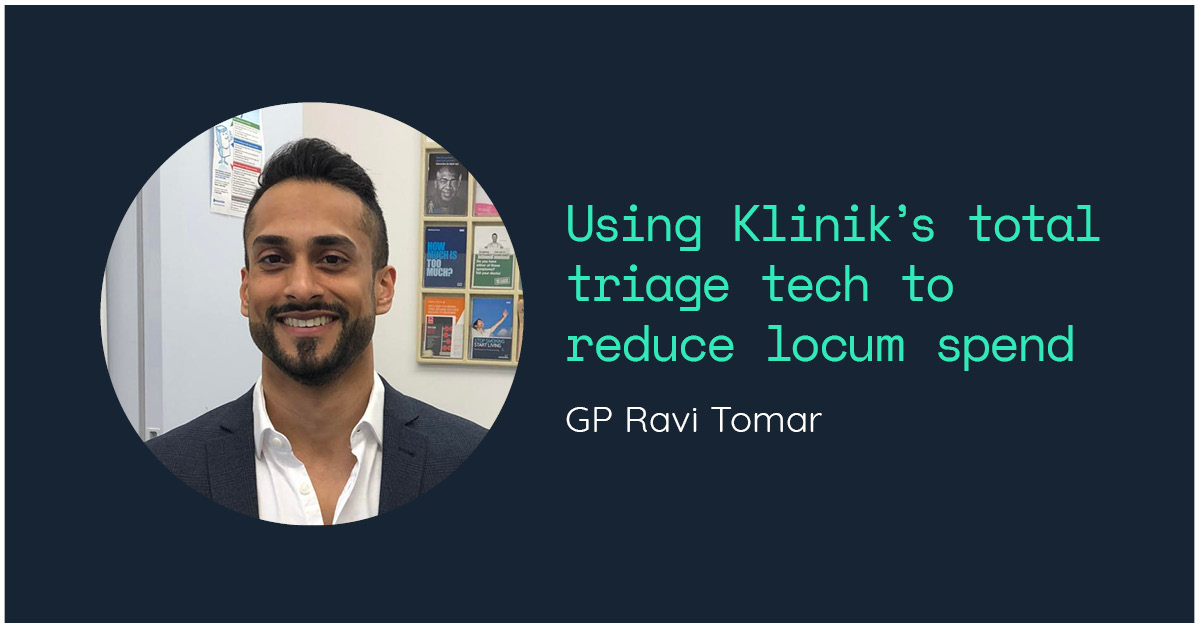 GP partner Dr Ravi Tomar has set out how Portland Medical has used Klinik's total triage tech to reduce locum spend to zero in an article featured in a major trade publication.
He shows how the London practice has used Klinik to help it save an annual £70,000 locum bill. The software helps the practice direct patients to the right type of care by making the most of an expanding team of allied healthcare professionals (AHPs).
As a result, Portland Medical can support the needs of over 14,000 people with 4.5 full-time equivalent GPs, and without the need to call on interim locum doctors.
"Our improved workflows and evolving workforce enable us to answer patients much more efficiently," says Dr Tomar. He also notes that staff morale has improved considerably.
The piece is featured on GPBusiness, which publishes high-quality best practice articles and is the sister site of the highly-respected GPOnline website.
Contact us for further information about how Klinik can help your practice reduce its locum spend.