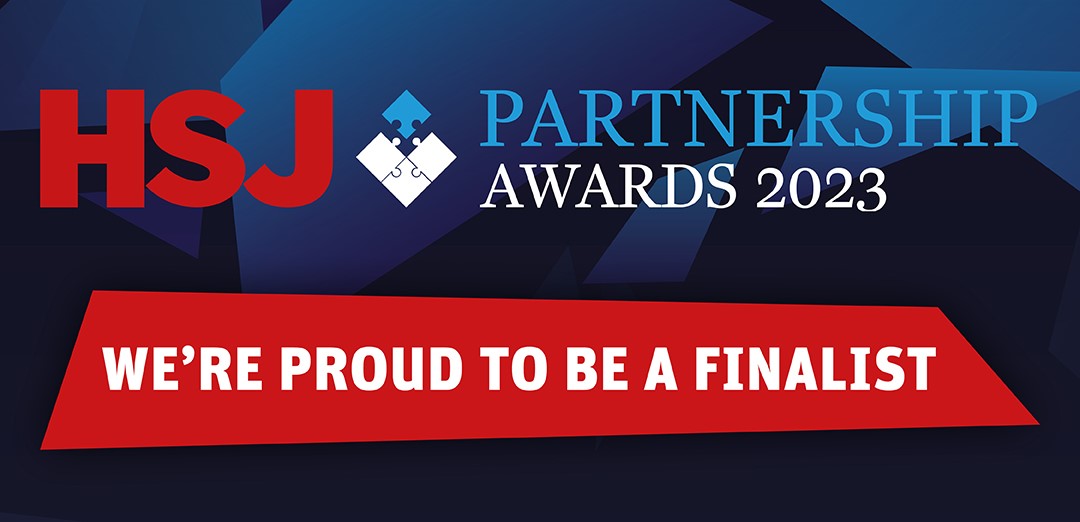 Klinik and Priory Medical Group are delighted to announce their work on using triage and care navigation technology to cut waiting times, better manage demand and improve patient access through an innovative model of general practice has been shortlisted for Primary Care Project of the Year at the HSJ Partnership Awards 2023.
The shortlisting recognises work done on leveraging the latest technology to help the primary care network make more than £300,000 in capacity-releasing savings and deliver 18 months'-worth of appointments in just one year.
This impact was revealed in a detailed independent study of the Klinik-powered prioryCARE model of general practice by the York Healthcare Economics Consortium (YHEC), another partner in the collaboration.
YHEC researchers found that the prioryCARE model delivered drastic improvements in patient access, clinical responsiveness and staff productivity, thanks to Klinik's AI-driven triage technology and excellent patient history taking combined with Priory's leaner care processes and demand-driven approach.
Waiting times for appointments used to be up to four weeks; now they are below 10 days, thanks to the model's ability to direct patients to the right care first time. Clinical staff can often respond within 30 minutes of a minor ailment enquiry using the details gathered on the digital platform.
Patients used to have to wait up to 30 minutes to get through on the phone. Now the average wait is under 5, as more patients engage with the intuitive online interface to submit their queries. The 8am rush for an appointment on Monday morning has gone.
Tasks are shared between staff based on clinical and non-clinical need, so that the PCN has been able to accommodate an additional 8,000 patient contacts per quarter with no additional GP workforce. Detailed demand data mean the workforce can adapt to local needs, and better exploit the additional roles being made available to general practice.
Productivity has also improved. Pharmacist consultation utilisation rates have grown from 88% to 98%, whilst tasks have fallen by 20% for pharmacists and other staff at the practice. Meanwhile, 70% of workflow is actioned within 24 hours, 94% of prescription requests are made online and processed within 48 hours, and DNA rates are down from 5% to 1%.
The HSJ Partnership Awards recognise and honour the most effective partnerships, innovative projects and collaborations in the UK health system. The prestigious award programme, now in its sixth year, is not just a celebration of success stories but also a platform to shape the future of our new integrated health and care system.
The judging panel comprised a diverse range of highly regarded figures across the NHS and wider healthcare sector. To be shortlisted as a finalist for these awards, despite tough competition from a pool of brilliant applications, is a mark of real achievement for Klinik and Priory Medical Group. The Klinik-powered prioryCARE model has been selected on its ability to provide a better patient experience and help practices design care around local demand.
For PMG managing director Martin Eades, working with Klinik has been the golden bullet to inform workforce planning. "The data has helped inform how we have remapped our clinical pathways to come up with a much more efficient model. We can now get patient A to clinician B in the most effective and efficient way possible."
Clinical Director Dr Emma Broughton says: "Patients have been astounded at the speed of response for their urgent conditions." Colleague Dr Abbie Brooks adds: "Putting all requests through a single system has improved safety, continuity, and waits for routine care."
Jo Hanlon, YHEC Project Director noted: "The modest costs of implementing Klinik are balanced with the ability of the system to improve the efficiency of practice operations, such as dealing with patient contacts, managing workflows and allocating resources."
Ben Wood, Klinik UK's managing director, welcomed the shortlisting. "GPs are under immense pressure to boost capacity and cut costs. By working together with the innovative Priory Medical Group, this shortlisting shows how Klinik can support a new model of patient-centred care that is both efficient and effective for everyone involved."
HSJ editor Alastair McLellan comments: "We would like to congratulate Klinik and Priory Medical Group on being nominated in the category of Primary Care Project of the Year ahead of HSJ Partnership Awards 2023. We are looking forward to welcoming them to the ceremony in March, to join us in recognising the very best collaborations and innovations in the healthcare sector. This year's finalists are of an outstanding calibre and all of them are exceptionally dedicated to enhancing healthcare across the UK."
The winners will be selected following a rigorous judging stage ahead of the HSJ Partnership Awards 2023 awards ceremony. The awards evening is expected to be attended by national healthcare leaders and professionals from the NHS and private sector as well as figures from non-clinical backgrounds to celebrate innovation and collaboration in healthcare.
The full list of nominees for the 2023 HSJ Partnership Awards can be found here >>
The selected winners will be announced during a private ceremony at Evolution London, on 23 March 2023.
Media contact:
Rob Benson, Elemental on behalf of Klinik Healthcare Solutions UK
Tel: 07815 098560
Email: robert.b@weareelemental.uk
About HSJ Partnership Awards:
The HSJ Partnership Awards recognise the most effective collaborations with the NHS highlight the benefits which working with the private and third sectors can bring to patients and NHS organisations.
About HSJ:
Health Services Journal is the only title to cover all aspects of publicly funded healthcare, providing news, analysis, best practise information from some of the most powerful and respected figures in health. The HSJ audience is formed of healthcare leaders from both clinical and non-clinical backgrounds and both public and private sectors.
HSJ is published by Wilmington PLC, a company dedicated to providing information and training to professional business markets. Their publications across the Health, Risk and Compliance, Finance, Legal and Insight sectors are united by one common aim- to turn knowledge into advantage. Wilmington PLC enables professionals to enhance performance and innovation by providing high quality, relevant and reliable information, education and knowledge.
About Klinik
Klinik Healthcare Solutions delivers AI-supported healthtech solutions for intelligent patient flow management for primary care providers. Klinik's user-friendly interface captures high quality patient histories via patients using its online platform or reception teams using its telephone module. Clinically-proven algorithms identify the primary health issue, recognise its urgency and provide differential diagnoses. Data dashboards break down requests by condition and time of day, whilst customisable workflows enable triage centres to redirect patients to relevant resources across a more intelligent healthcare network. More than 550 healthcare centres across Europe, including over 275 in the UK, use Klinik to improve access and manage demand for primary care. More about Klinik >>
About Priory Medical Group
Priory Medical Group PCN provides a broad range of NHS and private clinical services covering the whole of the City of York and the surrounding area, with 9 locations around the city serving more than 58,000 patients. More about Priory >>
About YHEC
York Health Economics Consortium is a health economics consulting company owned by the University of York. It provides a range of services, including economic modelling, literature searching, systematic reviews, network meta-analyses, patient-reported outcomes, service review and applied research and training to the NHS and the pharmaceutical and health care industries. YHEC also carries out work for a range of clients outside the health sector, including Local Authorities and the voluntary sector. More about YHEC >>